Authorized Chapters:
*Alabama, Alberta, *Arizona, *Arkansas, *British Columbia, California, *Colorado (flagship), *Connecticut, *Delaware, Florida, *Georgia, *Idaho, *Illinois, *Indiana, Iowa, *Kentucky, *Louisiana, *Maine, *Maryland/DC, *Michigan, *Minnesota, Montana, *Nebraska, New Hampshire, *New Mexico, New York, *Nevada, *North Dakota, Ohio, *Oregon, Rhode Island, South Carolina, South Dakota, Tennessee, *Texas, Vermont, Virginia, *Washington, West Virginia, Wisconsin, *Wyoming.
H&V "Guide By Your Side" Programs designated by *
Provisional Chapters:
Hawaii, Ontario.
Start-Up Efforts:
Massachusetts.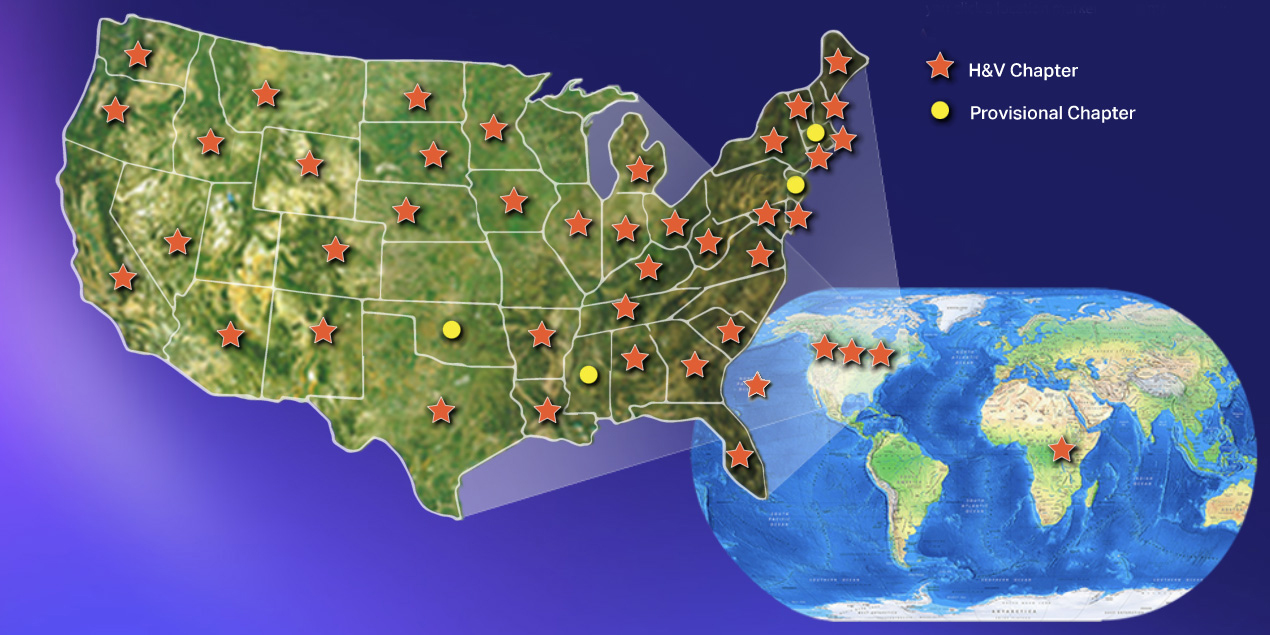 Chapter Status Categories:
Authorized: Formal application and approval completed.
Provisional: Well established contact progress; authorized to use H&V name.
Start-up: Infrequent but on-going contact; slow progress.
Authorized Chapters
Chapter Status:
Authorized: Formal application and approval completed
Provisional: Well established contacts / progress; authorized to use H&V name
Start-up: Infrequent but on-going contact; slow progress. For information on start-up chapters please contact chaptersupport@handsandvoices.org