The Seaver Vision Award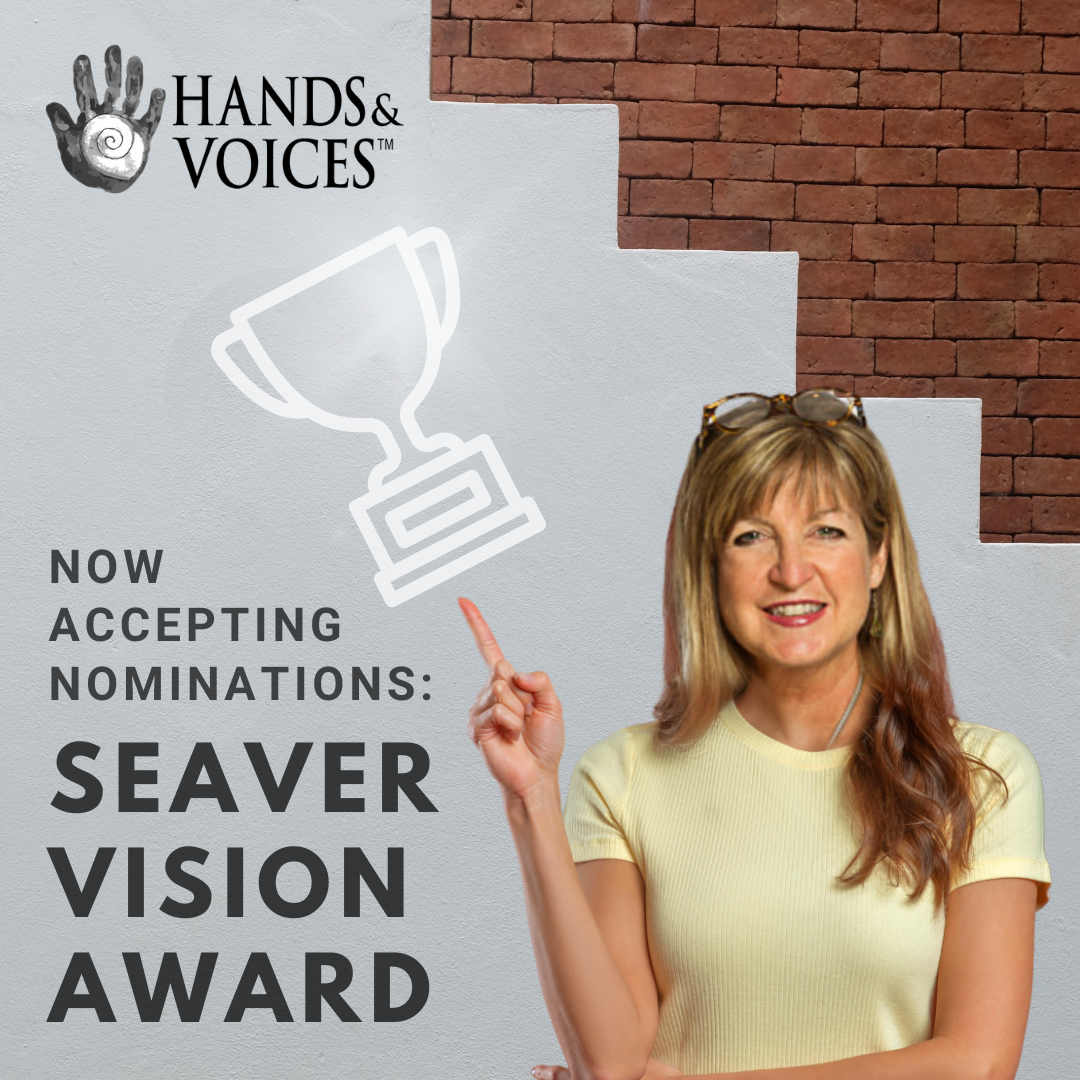 The Leeanne Seaver Vision Award was established in recognition of Leeanne's extraordinary commitment to families with children who are deaf and hard of hearing. Her visionary leadership and keen insight as a parent, co-founder and first executive director of Hands & Voices helped set the standard for unwavering advocacy, unbiased parent support, effective parent involvement, and parent/professional collaboration. Leeanne's leadership provided hope to families worldwide and exemplified H&V advocacy at the local, state, national and international levels. Her articulation of "what works for your child is what makes the choice right" captures the commitment of this organization to the child-led/family-centered process of discovering what it will take for each child to reach his or her potential.
The Seaver Vision Award was established in 2012 and is given annually to a parent, professional, organization, or agency that exemplifies the values and commitment to the Hands & Voices vision.
Previous winners include:
2013 - Harold Johnson, PhD
2014 - Dr. Susan Wiley of Ohio and Karen Wisinski, GBYS Coordinator for Michigan H&V
2015 - Susan Lane of British Columbia, Canada and Andrea Marwah of Illinois H&V
2016 - Cindy Roller of Nevada H&V and Christine Griffin of Washington H&V
2017 - Nancy Sager of California
2018 - Lisa Crawford of Texas H&V
2019 - Teresa Kazemir, British Columbia H&V
2021 - Sarah Roof, Kentucky H&V
Nominations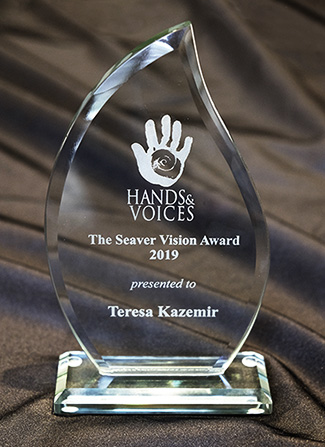 If you're interested in nominating a person, group or agency for The Seaver Vision Award, please tell us why he/she/it deserves this recognition. Share your story in 500 words or less, and be sure to include the following information:
The nominee's name and title (if applicable) and contact information including phone number and email address;
Your contact information including name, email, phone number, address, and your role/title;
A letter telling us why this nominee should win the Seaver Vision Award;
At least one letter of support—strong candidates will have the documented support of both parents and professionals in the field. (This letter should not exceed 300 words.)
The winner will have made significant contributions to family support for the field of deafness and hearing loss in the spirit of Hands & Voices mission
Eligible candidates include but are not limited to Hands & Voices members.
Award process
Nominations are accepted up to six weeks before the Hands & Voices Leadership Conference where the award is presented annually.