Request Technical Assistance (TA)
The Hands & Voices Family Leadership in Language and Learning (FL3) Center Technical Assistance (TA) model* is designed to respond to the needs of family-based support organizations, including Hands & Voices (H&V) Chapters/Programs, EHDI Program recipients, and family leaders in meeting their family engagement, leadership, and family support program objectives. Training, education, and technical assistance is provided in a variety of formats, including consultations, virtual and in-person events and meetings, and online resources. TA will be provided by Area Technical Assistance Advisors (TAA) as noted on the map below.
Please use this form to submit your request for Technical Assistance: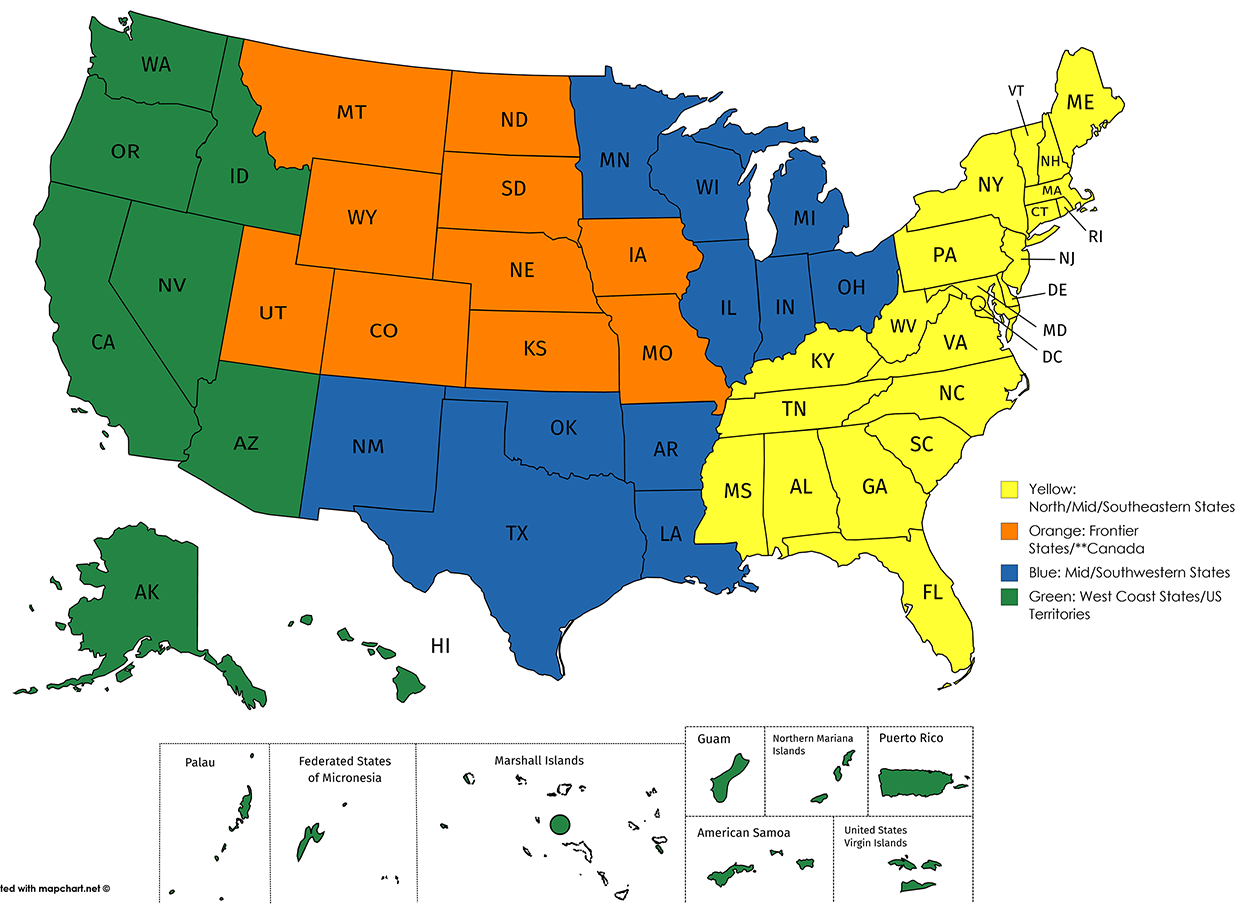 Hands & Voices/FL3 Center Technical Assistance Advisors
Yellow TAA: Terri Patterson
Orange TAA: Vicki Hunting
Blue TAA: Lisa Kovacs
Green TAA: Candace Lindow-Davies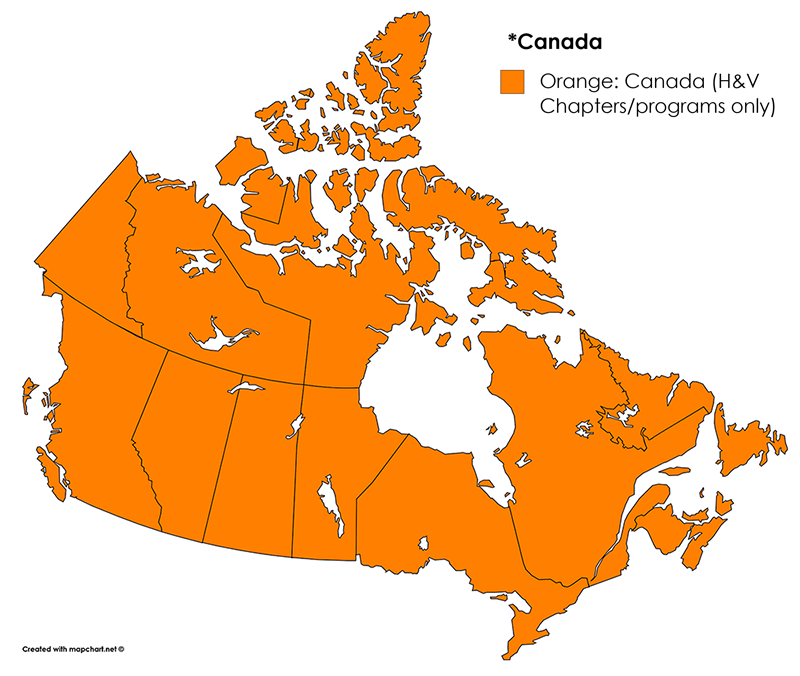 What can an Area Technical Assistance Advisor (TAA) do for YOU?
TAAs provide the following and are maintained with adequate time and expertise related to:
Systems Navigation
Family Support and Engagement
Family Leadership Development
Training and Education
Evaluation, Data Collection, and QI
Nonprofit Management
Facilitating collaborative work with other TA centers and experts
Technical Assistance provided by Hands & Voices Headquarters/FL3 Center
Basic TA creates, provides, and promotes access to resources about the innovation desired, is typically episodic and shorter-term in nature and seeks changes in attitude.
Blended TA is a combination of both where understanding and commitment to change is understood but needs to build further depth to accomplish change.
Intensive TA includes work in systems change and capacity building that requires clarity related to agreement about changes; frequent communication; intensity; integrity; accountability; and duration.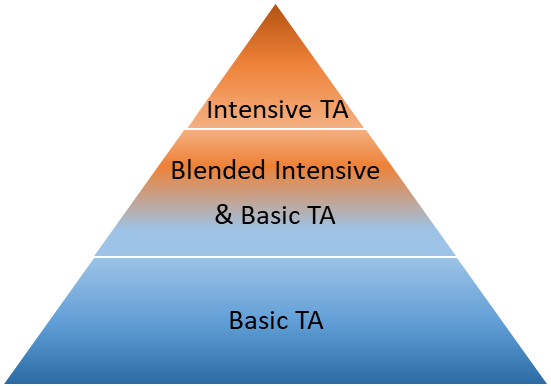 Systems Change
Capacity Building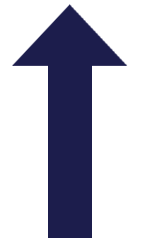 Increased Knowledge Increased Access to Information
Changes in Attitude
To download a PDF of this TA Model, click here.
Basic Technical Assistance
Passive Communication
H&V FL3 eNews- quarterly
H&V FL3 Emails- monthly
Resource dissemination
Group Interaction
H&V FL3 Office Hours- bi-monthly
Zoom Classes- bi-monthly
Webinars- quarterly
In-person meetings- annually

Annual EHDI Meeting
Hands & Voices Leadership Conference
One on One Communication
Phone/Email- biannually and as requested
In-person/virtual meetings
Online TA request through FL3 Center
Blended Technical Assistance
Inclusive of all elements of Basic TA
Specific or short-term Intensive TA may be requested/needed
Basic TA is appropriate, however further support and assistance may be requested/needed to increase skills and capacity during a determined time period
Intensive Technical Assistance
Inclusive of all elements of Basic TA
One on one (more frequent)

virtual, in-person, or phone meetings

Facilitated group meetings

virtual, in-person, or conference call with team

Specific training provided via virtual, in-person, recorded platform
Creation of new tools/resources to address needs
** TA to Canada is not supported by the Health Resources and Services Administration (HRSA) of the U.S. Department of Health and Human Services (HHS) under grant number UJMC30748-01-00 for Family Leadership In Language And Learning. Support is provided by Hands & Voices Headquarters specifically.
*This model of TA provided by Hands & Voices Headquarters/FL3 Center has been developed to impact the diversity of state/territory systems by adapting and utilizing evidence-based methods in TA as defined in Technical Assistance to Promote Service and System Change (Blase, K. 2009).